Athumani Ahmadi Bhai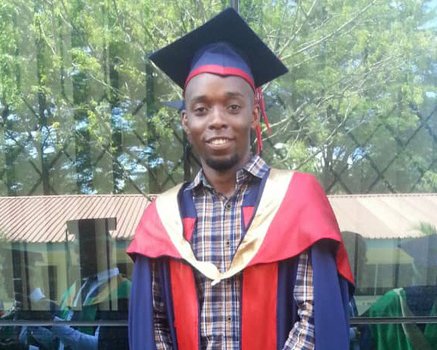 "I want to tell you about the journey of my dreams."
I am 27 years old and I was born on Chole Island into a family of six and I lived with my parents until the end of primary school. I was among four kids who were selected to attend Kitomondo secondary school on Mafia Island. The Chole Trust helped us with school fees and I am grateful for that as I know that my parents would not have been able to afford it.
At Kitomondo, my subjects were challenging because my English was not good but I persevered and thankfully things began to make sense. I lived in Kilindoni with my uncle's family and would ride my bike to school every day. I later had to move to student lodgings which were difficult - we ate Ugali every day except on Saturdays when we would get rice. I had to be patient and believe in a better future: there is no sweetness without sweat!
After exams I discovered I had not done well enough to progress to university. I cried. I thought that my dreams had come to an end. I decided  to go to Dar-es-salaam where I got into the Vocation and Education Training Authority and the Tanzania Public Service College with financial support  from the Chole Trust. I achieved the best overall average and was awarded my driving license and diploma. Now I am studying Public sector financial management from Tanzania Public Services College. I am learning financial management reporting, economics, accounts, auditing and communication. 
I have faced many challenges along the way including a lack of financial support, lack of stationary and transport: I have to go without lunch in order to pay my fare to college. After I have finished my degree, I aim to  work as a bank teller, assistant accountant or assistant auditor. My dream is to continue to a bachelor's degree, to do CPA exams and become an auditor. My hope is that I can be an ambassador for educating people about finance and ways of saving money and producing higher levels of income. I hope that I can make a difference this way. I would like to thank the Chole Trust, the de Villiers family and my own family for their advice and financial support. You are clearing the path that leads to my dream.